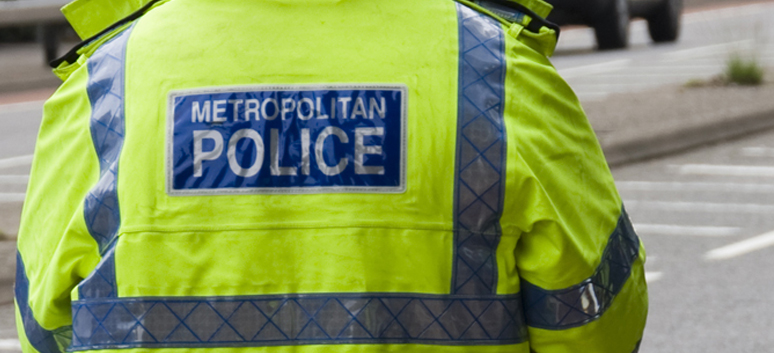 November 18, 2020 4:12 pm
In the second week of England's second national lockdown, the Gov website have put forward some national restrictions for this lockdown. Here is a quick overview of the rules and how we can help if you are accused of breaking them. Please note that these rules only apply to England.
Quick Overview
The Government and health experts have stated that with reduced day-to-day contact with other people, the spread of the infection will be reduced. That is why, from Thursday 5th November until Wednesday 2nd December 2020, the national restrictions are that you must:
Stay at home, except for specific purposes.
Avoid meeting people you do not live with, except for specific purposes.
Close certain businesses and venues.
At the end of this lockdown, a return to the regional lockdown approaches will be set up again, but this is dependent on the data at the time. It is also worth noting that these measures will be underpinned by law. This means that police and other authorities will have powers to give fines and break up gatherings if necessary.
So, what are the rules?
The main rule the Government have put forward to the public is to stay at home at all times. You must not leave or be outside of your home unless you have a specific reason to. Specific reasons include:
Work and volunteering
You can leave home for work purposes, or to provide voluntary or charitable services. This specific reasoning is only available when you cannot do these activities from home.
Essential activities
You can leave home to buy things at shops which are open, for instance for food and medicine. This also extends to if you have to collect any items – for example food or drink which have been ordered through click-and-collect or as a takeaway. You can also leave home to obtain or deposit money, or to access critical public services.
Fulfilling legal obligations
You may also leave home to fulfil legal obligations, or to carry out activities related to buying, selling, letting, or renting a property.
Education and childcare
You can leave home for education, training, registered childcare and children's activities that are necessary to allow parents/carers to work, seek work, or undertake education or training. Parents can still take their children to school, and people can continue existing arrangements for contact between parents and children where they live apart.
Meeting others and care
You can leave home to visit people in your support bubble, or to provide informal childcare for children 13 and under as part of a childcare bubble. This also includes providing care for vulnerable people, providing emergency assistance, attending a support group (though this is limited to a maximum of 15 people), or receive respite care. People can also exercise outdoors or visit an outdoor public place.
Medical reasons, harm, and compassionate visits
You can leave home for any medical reason, including to get a COVID-19 test, appointments and emergencies. A medical reason also includes visiting someone who is giving birth or dying, to avoid or escape risk of injury or harm (such as domestic abuse), to visit someone in a care home (if permitted under care home guidance), hospice, hospital, to accompany them to a medical appointment, or to go to the vets or other animal welfare services.
Events
You can leave home to attend a place of worship for individual prayer, a funeral or a related event for someone who has died, to visit a burial ground or a remembrance garden, or to attend a deathbed wedding. A full list of what is allowed can be found in the regulations.
How can I meet other people safely?
As a general rule, the Government have said that you cannot meet people socially. However, it is possible for you to exercise or meet in a public, outdoors space with people you live with, your support bubble – or as part of a childcare bubble – or with one other person. You must not meet socially indoors with family or friends unless they are part of your household or support bubble.
What counts as a support bubble?
A support bubble is where a household with one adult joins with another household. Households in that support bubble can still visit each other, stay overnight in each other's households, and visit outdoor public places together.
You can exercise or visit outdoor public places with:
the people you live with
your support bubble,
or, when on your own, one person from another household. Children under 5, as well as disabled people dependent on round-the-clock care are not counted towards the limit on two people meeting outside
Outdoor public places include:
neighbourhood streets, parks, beaches, and the countryside
public gardens and grounds
allotments
outdoor playgrounds
You cannot meet people in a private garden unless you live with them or have formed a support bubble with them.
Where and when you can meet in larger groups
There are still some circumstances in which you are allowed to meet others from outside your household or support bubble in larger groups. But the Government has advised that this should not be for socialising or in a social setting. A full list of these circumstances can be found in the regulations.
The main reasons are for work, voluntary or charitable services, and formal education or training but not extracurricular classes. This includes where you are fulfilling legal obligations.
It can also include work in other people's homes where necessary – for example, for nannies, cleaners or tradespeople.
Support groups and parent and child groups are able to still continue if they can be carried out in a safe environment and have a maximum of 15 participants. Any children below the age of 5 will not be included in the 15-person limit.
Public Services
The majority of public services will continue, and you will be able to leave home to visit them. These include:
the NHS and medical services like GPs and dentists
Jobcentre Plus sites
Courts and probation services
Civil Registrations Offices
Passport and Visa Services
Services provided to victims
Waste or Recycling Centres
Weddings, civil partnerships, and funerals
Funerals can be attended by a maximum of 30 people. Linked ceremonial events such as stone settings and ash scatterings can also continue with up to 15 people in attendance. Anyone working is not counted in the 15 or 30. Social distancing should be maintained between people who do not live together or share a support bubble.
Weddings and civil partnership ceremonies will not be permitted to take place except where one of those getting married is seriously ill and not expected to recover. These weddings are limited to 6 people.
Going to work
To help contain the virus, everyone who can work effectively from home must do so. Where people cannot do so, they should continue to travel to their workplace. This is essential to keeping the country operating and supporting sectors and employers.
Public sector employees working in essential services, including childcare or education, should continue to go into work. Jobs that require work being done in other people's homes (for example nannies, cleaners, or tradespeople) are permitted.
Education, school, college and university
Schools, colleges, and universities will remain open. For those who are home-schooled, pupils can still access education and training in community settings where needed to receive a suitable full-time education.
There are further restrictions in place:
If you live at university, you must not move back and forward between your permanent home and student home during term time. You should only return home at the end of term.
Training for extra-curricular purposes, for instance as part of clubs, should not take place. Facilitated activities for children where these provide a childcare function for working parents are allowed to continue
Travel
If you live in England, you cannot travel overseas or within the UK, unless for work, education, or other legally permitted reasons. However, you can and should still travel for a number of reasons, including:
travelling to work where this cannot be done from home
travelling to education and for caring responsibilities
to visit those in your support bubble
hospital, GP and other medical appointments or visits
to buy goods or services from premises that are open
to spend time or exercise outdoors
attending the care and exercise of a pet, or veterinary services
If you need to travel the Government are encouraging the public to walk or cycle. The Government are also advising people to plan ahead to avoid busy times and routes on public transport.
You must not travel if you are:
experiencing any coronavirus symptoms,
are self-isolating as a result of coronavirus symptoms
are sharing a household or support bubble with somebody with symptoms
or have been told to self-isolate after being contacted by NHS Test and Trace
Breaching self-isolation rules will give you a fine starting at £1,000. This could increase to up to £10,000 for repeat offences and the most serious breaches, including for those preventing others from self-isolating.
What are the penalties?
If you break the new England lockdown rules, you could get a Fixed Penalty Notice (FPN), which is the coronavirus equivalent of a parking ticket. Since March of this year, almost 20,000 FPNs have been issued. These start at a £200 fine but can be as high as a £6,400 fine. Large parties can be shut down by the police, with fines of up to £10,000. In extreme circumstances, you could be prosecuted and face an even greater fine imposed by a court. Similar rules apply in all parts of the UK.
Police have the powers to give out fines for individuals being in the street if they do not have a reasonable excuse for being outside their homes. Your home includes any property associated to it (for example a garden, shed or garage) and also access to it. Police can't fine you for going shopping for essential goods, or to obtain a service from a business that can remain open. It is also worth noting that you are not breaking the law if you go shopping for someone else in your household, or a vulnerable person.
The Police cannot arrest you whilst you are out exercising. There was confusion in March over how long people could exercise for which led to the Cabinet Minister Michael Gove pronouncing that he thought half an hour was enough. In this second lockdown, there are no restrictions in England on how you exercise and for how long, other than you cannot do it in groups. You can run or a wander/exercise with someone else from your household or, critically, one person you do not live with.
If you are not wearing a face covering in a public place and are not exempt from it, you could face a fixed penalty notice. In all of the UK you must wear a face covering in shops. You must also wear them when out in a pub, cafe or restaurant when not sitting at your table. Staff and security guards have no formal powers to enforce the wearing of face coverings. However, they can stop you from entering or demand that you leave their property. You must wear a face covering on public transport in all parts of the UK, although some people are exempt. In London, transport officials can issue you with a penalty ticket.
Even if break the rules, how likely am I to be fined?
The Home Office has given the police an extra £30m to pay for specific Covid-19 patrols. The Home Secretary Priti Patel met police chiefs and stated them that they need to "strengthen enforcement" to save lives. So, it is highly likely.
How can we help?
If you or a loved one have been charged with an offence in respect of the Coronavirus Act 2020 then we can provide our expert defence team to represent you in court and help you avoid a potentially damaging criminal record.
We will look at all the facts of the accusation. Our team of litigators and advocates have many years' experience analysing complex factual scenarios and applying them to often novel areas of law ensuring we get the best possible results for our clients.
Do not hesitate to call us on 07739795433 or email us on info@criminaldefencesoliticors.co.uk to get expert legal advice for you and your case.