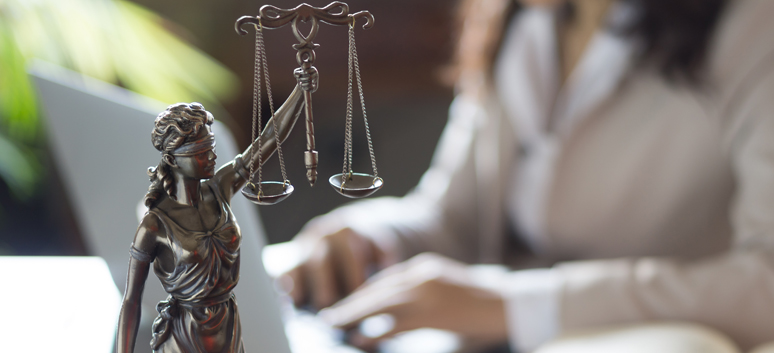 August 14, 2018 8:17 am
In this third and final part of our harassment series we will look at what victims can do to protect themselves from stalkers and harassers. We'll also be looking at the consequences of being accused of harassment.
Often people on the receiving end of harassment or stalking behaviour feel powerless to act and may feel that the police do not do enough to help them. This is where a good lawyer comes in. Section 3 of the Protection From Harassment Act 1997 allows the victim of harassment to apply to the county court or High Court for an injunction banning the harasser from continuing their actions. The court can award damages for anxiety caused to the victim as well as ordering they be compensated for any financial loss that resulted from the harassment, such as loss of earnings.
If the unwanted attention continues then the victim may petition the court for a warrant authorising the arrest of the harasser. He will be charged with the criminal offence of breaching the injunction and can be sentenced to up to five-years imprisonment and an unlimited fine.
You do not need to ask the police to bring these proceedings for you, if you have been the victim of harassment or a stalker you can bring the action yourself and obtain an injunction that will prevent that person contacting you in future. We can help you seek the injunction, but we can also help those against whom an injunction is sought.
For those who have been accused of harassment there's more to see than just a section 3 injunction. If you were to be convicted, then the court can (and most likely will) impose a restraining order that will ban you from contacting the victim. It will probably have other conditions too, such as conditions that you do not go to particular places where the victim is likely to be. Ensuring these conditions are framed correctly is essential to helping you stick to them – in the past we've seen conditions that ban people from whole swathes of London, which caused them problems as that's where they lived and worked.
Difficulties don't end there though because even if you are acquitted of the offence a court can still impose a restraining order.
If you were to be convicted of breaching a restraining order, whether imposed after conviction or acquittal, you can be imprisoned for up to five-years and be ordered to pay an unlimited fine. It is therefore vital that you receive proper legal help if you are ever accused of harassment, stalking or putting people in fear of violence.
Whether you are the victim of a stalker or you have been accused of harassment, we can help you get the justice you deserve.
This is the final part of our harassment series. If you want to discuss any of the issues raised in any of the posts then please feel free to get in touch with us.