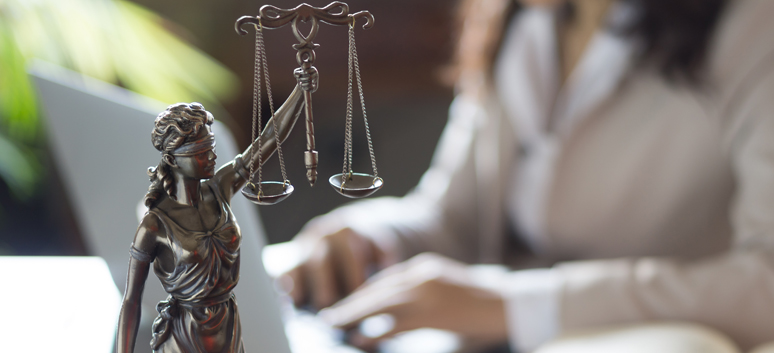 July 27, 2020 9:02 am
As awareness of rape has increased throughout society, so has the pressure on police to prosecute those accused of rape. The Crown Prosecution Service (CPS) and police are ensuring that they target sexual offences as part of the CPS Violence Against Women and Girls (VAWG) Strategy. This is an overarching framework to address crimes that have been identified as being committed primarily but not exclusively by men against women. These offences can occur between friends, acquaintances, strangers, current or ex-partners, or family members.
Unfortunately, the pressure put onto the police to prosecute all sexual over the past decade has led to far less thorough police investigations than what is expected. This has resulted to the wrong men being charged and even situations where wholly fictitious allegations have been brought to court against completely innocent men. For this reason, it is more important than ever before that you are properly represented by skilled solicitors who have experience of defending really serious sexual offences.
In this blog, we will be focusing on the offence of Rape under the Sexual Offences Act 2003, section 1.
The Offence
A person is guilty of rape when they insert a penis into a vagina, anus or mouth without the consent of the other party. The victim can be male or female, but the main offence will usually only be committed by men, although a woman can be convicted of rape as a secondary party. Examples of this is when a woman acts with a man as part of a joint enterprise or if she aids and abets the rape.
What does the Law say?
According to the Sexual Offences Act 2003, Rape is an offence under section 1 of the Act. Section 1 states that Rape is defined as:
A person (A) commits an offence if—
he intentionally penetrates the vagina, anus or mouth of another person (B) with his penis,
B does not consent to the penetration, and
A does not reasonably believe that B consents.
Whether a belief is reasonable is to be determined having regard to all the circumstances, including any steps A has taken to ascertain whether B consents.
Sections 75 and 76 apply to an offence under this section.
A person guilty of an offence under this section is liable, on conviction on indictment, to imprisonment for life.
Penalties
Rape is triable only on indictment – meaning it can only be tried in the Crown Court – and carries a maximum penalty of life. Other penalties range depending on the circumstances of the individual case:
Single offence of rape by single offender:
5 years custody (when the victim was 16 years old or over)
8 years custody (when victim was 13 years old or over but under 16 years)
10 years custody (when victim was under 13 years old)
Rape accompanied by aggravating factor:
8 years custody (when victim was 16 years old or over)
10 years custody (when victim was 13 years old or over but under 16 years old)
13 years custody (when victim under 13 years old)
Repeated Rape of same victim by single offender or rape involving multiple victims:
15 years custody
Aggravating factors
Aggravating factors within a case have to be taken into account when sentencing. These factors increase the penalty given to the guilty party. Here are some examples:
Abduction or detention
Offender aware that he is suffering from a sexually transmitted infection
More than one offender acting together
Abuse of trust
Background of intimidation or coercion
Offence motivated by prejudice
Pregnancy or infection results
Sustained attack
Offender ejaculated or caused victim to ejaculate
Use of drugs, alcohol, or other substance to facilitate the offence
Defences – An Overview of Consent
Section 74 of the Sexual Offences Act 2003 defines consent as 'if he agrees by choice, and has the freedom and capacity to make that choice'. Prosecutors should consider this in two stages. They are:
Whether a complainant had the capacity (i.e. the age and understanding) to make a choice about whether or not to take part in the sexual activity at the time in question.
Whether he or she was able to make that choice freely and was not constrained in any way. Assuming that the complainant had both the freedom and capacity to consent, the crucial question is whether the complainant agrees to the activity by choice.
The question of capacity to consent is particularly relevant when a complainant is intoxicated by alcohol or affected by drugs as seen in the R v Bree case.
In R v Bree [2007] EWCA 256, the Court of Appeal explored the issue of capacity and consent, stating that, if, through drink, or for any other reason, a complainant had temporarily lost her capacity to choose whether to have sexual intercourse, she was not consenting, and subject to the defendant's state of mind, if intercourse took place, that would be rape. However, where a complainant had voluntarily consumed substantial quantities of alcohol, but nevertheless remained capable of choosing whether to have intercourse, and agreed to do so, that would not be rape. Further, they identified that capacity to consent may evaporate well before a complainant becomes unconscious. Whether this is so or not, however, depends on the facts of the case.
In cases similar to Bree, prosecutors have carefully considered whether the complainant had the capacity to consent. They have also considered whether supporting evidence was available to demonstrate that the complainant was so intoxicated that he/she had lost their capacity to consent. For example, evidence from friends, taxi drivers and forensic physicians could hold key evidence to describe the complainant's intoxicated state which may support the prosecution's case.
Our Previous Cases
In R v DG, we acted for a man accused of imprisoning and raping a woman who was known to him. DG denied the accusations saying that he had only ever had consensual sex with the woman who he knew as a prostitute and whom he had paid for the sex. We were able to show the jury that the woman had made a previous allegation of assault against DG that she had refused to prosecute immediately before she accused him of the rape, which she said took place before the assault allegation was made. DG was acquitted at trial.
We also represented DV when he was accused of possessing tens of thousands of indecent images of children. He was also accused of raping and indecently assaulting a 15-year-old girl and her 11-year-old sister, who both lived next door. DV accepted possession of the indecent images but denied the rapes and sexual assaults. We were able to show the jury reasons why the girls might have made false allegations against DV and he was acquitted of all the rapes and sexual assaults.
In another case, we represented RW who was accused of raping and sexually assaulting his daughter throughout her teenage years. He denied the allegations. With the aid of our expert Counsel we fought RW's trial and convinced the jury that he was not guilty of all six of the rape charges he faced and five of the six sexual assaults – he was convicted of the least serious sexual assault allegation.
How can we help?
What is clear is that a rape conviction and the potential to be placed on the Sexual Offender's register is a serious and life changing event for anyone. If you have been charged with the offence of rape under the Sexual Offences Act 2003 then we can provide our expert defence team to represent you in court and help you avoid a potentially damaging criminal record.
We will look at all the facts of the accusation, from whether the conditions that make the public health officer's orders lawful have been complied with correctly all the way through to whether your actions actually amounted to a criminal act. Our team of litigators and advocates have many years of experience analysing complex factual scenarios and applying them to often novel areas of law ensuring we get the best possible results for our clients.
Do not hesitate to call us on 07739795433 or email us on info@criminaldefencesoliticors.co.uk to get expert legal advice for you and your case.