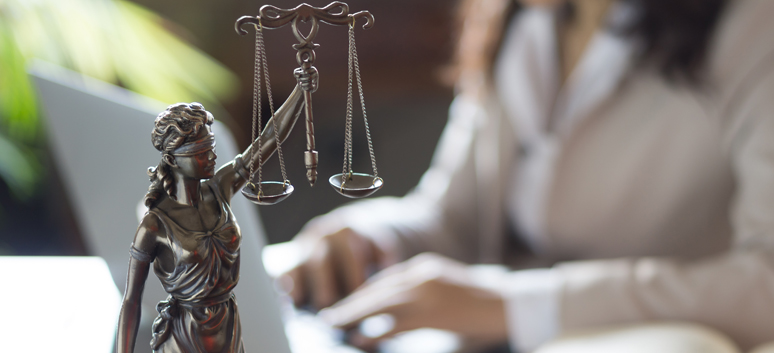 November 5, 2020 1:56 pm
When historical sexual offences are mentioned nowadays, people think about cases involving famous individuals like Jimmy Savile, Rolf Harris, or Harvey Weinstein. In recent years, due to social movements – such as the #MeToo movement – and a changing social perspective, there has been a higher demand for historical sexual offence cases to be thoroughly investigated and any coverups exposed. Due to this growing pressure enforced by politicians, the media and society alike, the police and prosecutors are being forced to bring cases against people accused of historical sex crimes regardless of how old the allegations are. Consequently, there is a very real risk that people – particularly men – will be prosecuted wrongly.
When somebody is accused of an historical offence, it is important to recognise that the laws surrounding sexual offences have been changed in recent years. Parliament introduced the current law surrounding sexual offences in 2003 (the Sexual Offences Act 2003); however, most historical sexual offences will be prosecuted under laws enacted in the 1950s. You should ensure that any solicitor you instruct is familiar with the old law and capable of dealing with a vastly different set of laws to what exist today.
Usually, sexual allegations are often one person's word against another's. But in the case of historical sexual allegations, there is an added problem for the defendant that the delay has rendered it impossible to provide an alibi or other evidence to counter the complaint. If you want to be acquitted, it is imperative that you have experienced solicitors capable of dealing with these cases and able to ensure that you receive the best defence available to you.
The Offence
At the moment, there is no specific definition of what is considered a 'historical' sexual offence. However, the term is generally used to refer to alleged offences that happened many years ago, often when different laws around sexual offences were in force. A general rule is that if the sexual offence is said to have occurred before 1 May 2004, it will be deemed as a historic sexual offence.
What does the Law say?
A historic sexual offence case will have the laws that were current at the time of the offence applied to them. This will require your legal defence team to have a sound knowledge of this historical legislation. The main acts that lawyers and the courts will use are the Sexual Offences Act 1956 and the Sexual Offences Act 2003. The Sexual Offences Act 2003 – which came into force on 1st May 2004 – repealed and replaced the majority of the earlier Sexual Offences Act 1956 meaning that there are significant differences between the two Acts. This could make all the difference to a defendant and their sentencing.
Penalties
When sentencing a history sexual offence case that occurred before the 2003 Act, the courts must abide by the sentences set out by the Sexual Offences Act 1956, or other legislation pre-dating the Sexual Offences Act 2003. This means that sentencing an individual for a historical sexual offence will likely lead to a more lenient sentencing than if the sexual offence had occurred more recently.
Below are a few examples of what principles the courts have to consider when sentencing a historical sexual offence case:
The offender must be sentenced in accordance with the sentencing regime applicable at the date of sentence.
The sentence is limited to the maximum sentence available at the date of the commission of the offence. If the maximum sentence has been reduced, the lower maximum will be applicable.
The court must assess carefully the harm done to the victim based on the facts available to it, having regard to relevant harm factors set out in any applicable guidelines. Consideration of the circumstances which brought the offence to light will be of importance.
The court must consider the relevance of the passage of time carefully as it has the potential to aggravate or mitigate the seriousness of the offence. It will be an aggravating factor where the offender has continued to commit sexual offences against the victim or others. Another aggravating factor could be that the offender has continued to prevent the victim reporting the offence.
Here are a few examples of the maximum sentences set out in the Sexual Offences Act 1956:
Rape (section 1) – 1 January 1957 – 30 April 2004 – Life.
Buggery with a person or animal (section 12) – 1 January 1957 – 30 April 2004 (from 3 November 1994 non-consensual acts of buggery were defined as rape – Life.
Indecent assault on a woman (Section 14) – 1 January 1957 – 30 April 2004 – 1 January 1957 – 1 July 1960: 2 years, 2 July 1960 – 15 September 1985: 2 years or 5 years if victim under 13 and age stated on indictment, 16 September 1985 onwards: 10 years.
Indecent assault upon a man (section 15) – 1 January 1957 – 30 April 2004 – 10 years.
Sexual intercourse with a girl under 13 (section 5) – 1 January 1957 – 30 April 2004 – Life.
Indecency with a child (section 1 of the Indecency with Children Act 1960) – 2 July 1960 – 30 April 2004 – 2 July 1960 – 30 September 1997: 2 years, 1 October 1997 onwards: 10 years, Note: on 11 January 2001 the age definition of a child increased from 14 to 16.
Abuse of position of trust (section 3 of the Sexual) – 8 January 2001 – 30 April 2004 – 5 years.
These are only a few examples of sentences under the Sexual Offences Act 1956. There are many more offences that have not been included in the list above.
Our Previous Cases
We have dealt with a lot of historical sexual allegations over the years – in fact, we were dealing with the old law when it was still the current law! This means that if you come to us for legal advice and help, you are guaranteed a professional with years of experience at your disposal.
One particular case of ours highlights the dangers of historical sexual prosecutions. Our client was accused of multiple offences against his daughter. These ranged from when she was 10 years old until she was 33 years old. Many of the allegations were extremely far-fetched but the prosecution proceeded.
Before the trial began we were able to convince the prosecutor that all of the allegations made after the complainant turned 16-years-old and were so far-fetched that they should not be proceeded with. However, the Crown insisted on proceeding on the offences alleged to have been committed when she was aged 10 to 15 years. At trial, we asserted that the complainant was a fantasist who had concocted the allegation following a dispute with her parents. The jury agreed, and our client was acquitted of all the charges against him.
How can we help?
Police and prosecutors are under a great deal of pressure to prosecute people suspected of committing a historical sexual offence. Consequently, this results in more people finding themselves in court on vague and insubstantial evidence. Due to the nature of these offences, even the accusation of it can be emotionally and mentally damaging to an individual. So, it is particularly important that anyone accused of such offences has a solicitor capable of identifying flaws in the prosecution evidence and acting to show that a defendant is not guilty.
As seen in this blog, the technical nature of these offences is extremely complicated. Due to this, the defence requires solicitors with experience of such offences and the technical knowledge to understand how the police will seek to prove the case against you.
If you have been charged of committing a historical sexual offence, we will provide our expert defence team to represent you in court and help you avoid a potentially damaging criminal record.
At Criminal Defence Solicitors, we will look at all the facts of the accusation; from whether the police have conducted a lawful investigation all the way through to whether your actions actually amounted to a criminal act. Our team of litigators and advocates have many years of experience analysing complex factual scenarios and applying them to often novel areas of law ensuring we get the best possible results for our clients.
Do not hesitate to call us on 07739795433, or email us on info@criminaldefencesoliticors.co.uk to get expert legal advice for you and your case.